TOO WEIRD? TOO SLOW? TOO SCARY? FOR SOME REASON, THESE HORROR GREATS LEFT SOME AUDIENCES COLD.
It's always nice when (mostly) everyone is unanimous about a movie's quality, and it's also sort of fun when (just about) everyone dislikes the same movie – but there's something really fascinating about that middle ground. Hereditary defied box office expectations its opening weekend, riding on a wave of critical adulation that had started at Sundance. But when audiences finally caught up with Ari Aster's much-hyped film, not everyone was loving it quite as much as the critics – the film has a Tomatometer score of 91% but an Audience Score of 56%, with an average audience rating of 3.2 out of 5.
Hereditary is not the first horror movie to polarize in this way, and it won't be the last. With the industry wondering what exactly it was that divided critics and audiences about the film, we pulled data on other horror flicks with high Tomatometer ratings and low Audience Scores to see if there are any commonalities. So, let's take a look at some of the most divisive horror films to ever grace the vines of the tomato patch. And if it turns out you agree more with the Audience Score, check out our companion list of horror movies audiences loved but critics savaged.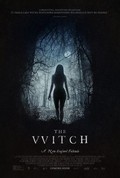 Audience Score: 57%
Divide: 34 percentage points
Ah, the double-edged sword of early festival reviews. On one hand you definitely want that positive buzz. On the other hand those early reviews sometimes generate "overhype," which is nothing any filmmaker wants to deal with. This was the case for The Witch, which premiered to acclaim at Sundance in January 2015; much like Hereditary, its slow-paced terror split audiences when it finally bowed at the multiplexes.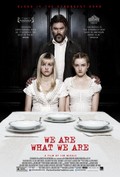 Audience Score: 49%
Divide: 37 points
This stark and disturbing remake of a Mexican horror film of the same name comes from Jim Mickle, who'd go on to deliver fantastic productions like Cold in July and the Hap and Leonard TV series – but it doesn't seem like audiences enjoyed this effort as much as critics did. Movies about cannibalism are frequently very divisive, for obvious reasons.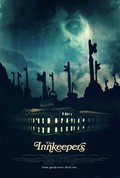 Audience Score: 42%
Divide: 37 points
Indie veteran Ti West is no stranger to splitting audiences down the middle. (His second feature, Trigger Man, scored a 90% Tomatometer but an Audience Score of just 45%, and even his awesome The House of the Devil has a ratio of 86 to 63!). But it's a little strange to notice the wide disparity in scores on this fine, freaky, dryly funny horror flick. Perhaps it's something about that "slow burn" that sometimes irritates general audiences.