CASSANDRA KHAW
The last decade has seen a host of young authors working to fix the Lovecraft mythos, exploring the most fascinating parts of his work and legacy while excising the racism and anti-Semitism that pervaded his writing. Cassandra Khaw is a standout here – her Persons Non Grata novellas meld noir and cosmic horror in a very appealing way.
Private eye John Persons has been hired by a ten year-old to kill the boy's abusive stepfather, who, it just so happens, is not entirely human. But that's fine – neither is Persons. He's been around a long time, he's seen a lot of horrifying things, and he's sure as hell not afraid.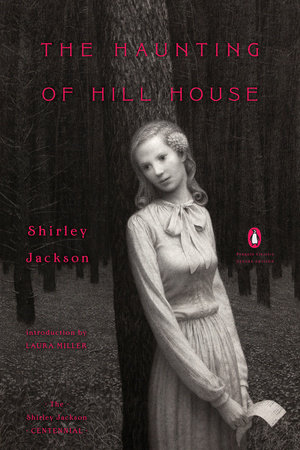 (Penguin Classics Deluxe Edition)
SHIRLEY JACKSON; INTRODUCTION BY LAURA MILLER
Classics are classics for a reason, and nobody writes quite like Shirley Jackson. The Haunting of Hill House is a masterclass in how to walk the knife's edge, narratively speaking, between a protagonist's fractured psyche and actual supernatural happenings. Jackson keeps you just a little bit off-balance on every page (recommended reading: Random House copy chief Ben Dreyer's analysis of the book's opening paragraph), and by the end of the book you won't know up from down.
SARAH LANGAN
Sarah Langan's work has drawn favorable comparisons to Stephen King, and not just because her first two novels are set in small towns in Maine. In The Missing, an elementary school class on a field trip unwittingly unleashes an airborne plague that transforms the town's residents into a cruel, hungry hivemind of monsters. Not quite zombies, not quite vampires, Langan puts her own stamp on the contagion horror subgenre.