LAUREN BEUKES
Lauren Beukes has an incredible gift for writing hallucinatory, heart-pounding horror-thrillers – her previous novel, The Shining Girls, is also a great, gory read – but Broken Monsters is a genre-bending, hypnotic novel about Detroit, a killer who melds the bodies of his victims with the corpses of animals, the dangers of the internet, and everything that's wrong with spectator culture. Whatever you're expecting going in, this book isn't that – it's better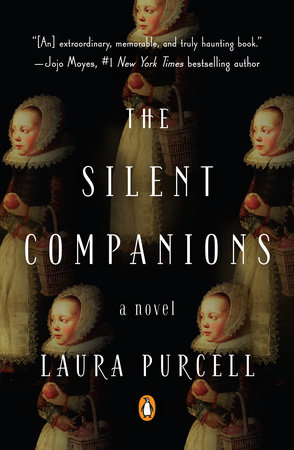 A Novel
LAURA PURCELL
Laura Purcell's novel is an atmospheric slice of Victorian Gothic goodness: Elsie, pregnant and widowed only a few weeks into her marriage, moves to her late husband's crumbling family estate. But there's no comfort for her there – just hostile townsfolk, recalcitrant servants, and a painted wooden figure that looks exactly like Elsie, and whose eyes have an unnerving tendency to follow her around the room.
This is what I like to think of as "frog in boiling water" horror – you don't think it's all that scary until you're 100 pages in and a board creaks in the next room and suddenly you're clinging to the ceiling by your fingernails. Sleep tight.
CHERIE PRIEST
I read a good amount of horror, and somehow I'd never read what I can only describe as a literary jump-scare until I read The Family Plot. Dahlia, who works for her family's salvage company, takes a team to evaluate and strip a historic estate. From jump, none of the team members feel comfortable in the house, and far less so when they start finding actual bodies buried out back. You'll feel uneasy in the shower for weeks after you finish this one.